Join us on Friday, July 16th from 5PM-10PM for the 1st Annual Monarch Del Mar Opening Day Bash! General admission ticket includes the following: Entry to the...
See Details
Kim Kelly Fit Studio is an innovative health and fitness boutique offering a variety of training, both in-studio, on the Ocean View Deck and the beach as well...
See Details
June is here and soon you'll get to celebrate one of the most important men in your life–Dad. That's right, Father's Day is just around the corner...
See Details
Joining the new Monarch Ocean Pub and Tamarindo Del Mar, which were showcased recently in Ranch & Coast, is a handful of additional exciting establishments...
See Details
Kini Koffee, founded by Jewell Dyer, prides itself in being a woman-owned and operated business where female entrepreneurs can uplift each other a create...
See Details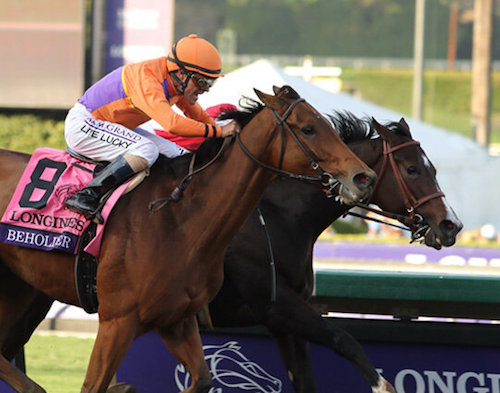 In 2021, The Breeders' Cup will return to another iconic racing venue: Del Mar, where the turf meets the surf Southern California style. With San Diego's...
See Details
Get ready to cycle for a change! Assemble your team and join us on the Ocean View Deck for our upcoming CycleNation event on July 25. Register as a team...
See Details
Summer is here, and so is the heat! What better way to cool off than with a refreshing cocktail? We've gathered our favorite drinks at Del Mar Plaza that are...
See Details
Join us Monday, September 6, 2021 from 2:00 – 6:00 PM Del Mar Racetrack for Closing Day of the Del Mar Races! Please visit...
See Details